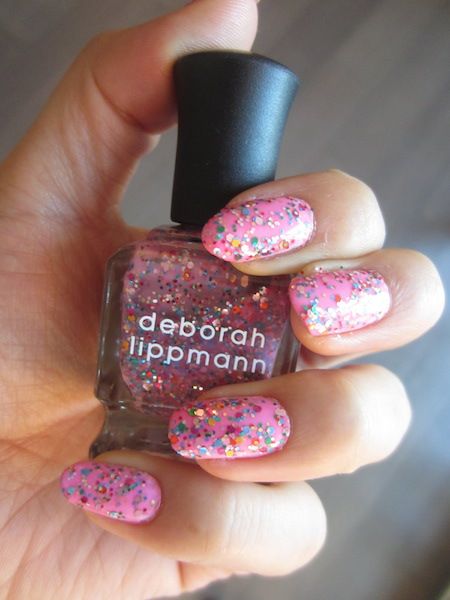 My manicure! :)
The formula is a bit thick - thicker than I honestly wish it was.
And the first coat is a bit streaky so it requires two coats. The colour is cute but I wish the formula was improved. This is the first
Formula X
nail polish colour that I wasn't impressed with
But it still does not come close to my all time favourite multi-glitter nail polish which is
Nicole by OPI Rainbow in the Sky-lie
.
Rainbow in the Sky-lie
is saturated with multi-coloured glitter to the point where if you use two coats of it, your nail will probably be covered in a ton of glitter. One coat is really good on its own. And I love the different sizes of the glitter.
Candy Shop
is a little too uniform in glitter and for the price, I wish the pink base coat would be a bit more opaque in colour.
I say skip
Candy Shop
and go for
Rainbow in the Sky-lie
especially because
Candy Shop
is double the price or more and you can wear
Rainbow in the Sky-lie
over any base coat colour
What's your manicure?