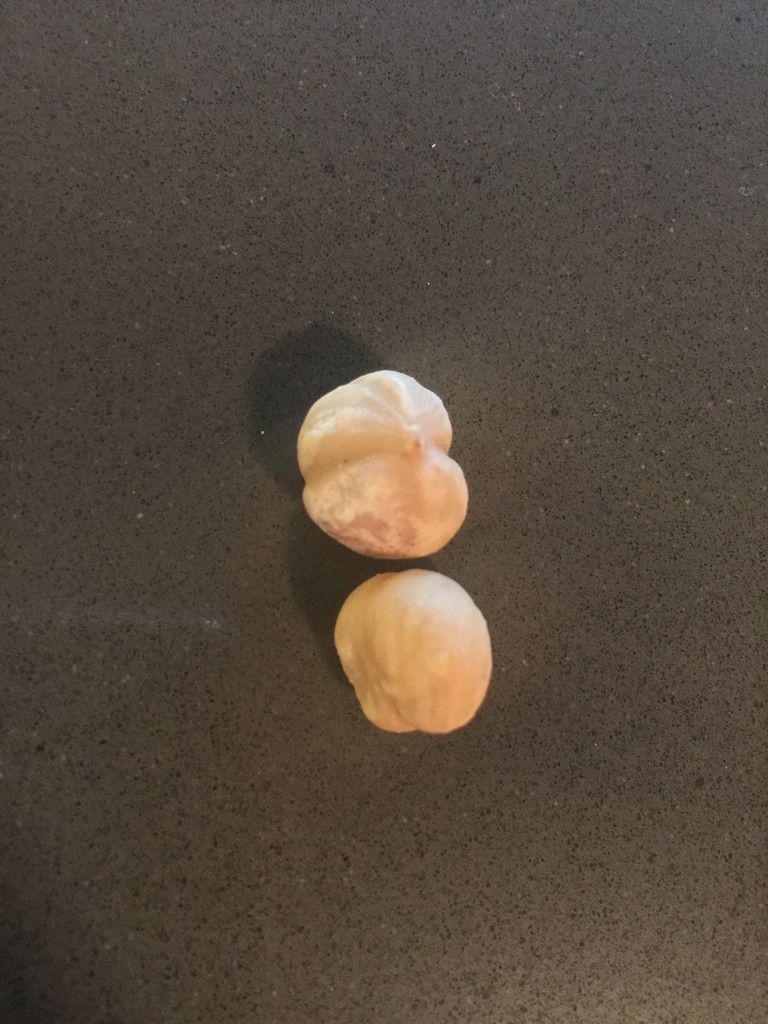 Do you learn stuff that seems so trivial you just can't help laughing?
I was doing groceries this week and one of the items on my list was
hazelnuts
I went to three grocery stores (three!) all in one evening looking for
hazelnuts
- plain roasted
hazelnuts
ideally
There I was, walking up and down the nut aisle in three different stores. Staring at each nut label like the word
hazelnut
would miraculously appear the longer I stared. A confession: at one of the stores I probably walked up and down that aisle five times and took a break after the third time because another shopper was there and I didn't want him to get freaked out with my intense staring of labels!
You know, I saw every nut I ever heard of except for
hazelnuts
.
The hilarious part was I thought to myself: okay. I have not been reading the News, so was there some bad snowstorm or weather issue where they grow
hazelnuts
and
that's
the reason stores are not carrying them this time?
Yep. That must be it. Shortage of
hazelnuts
. All across
Toronto
.
In the meantime I picked up a deluxe nut mix
Then I started eating the deluxe nut mix. There were these nuts that looked just like hazelnuts and they taste like hazelnuts too! (oh the dramatic eye rolls and sighs)
I looked at the ingredients: the only nut that I did not recognize was "
filbert
"
And you know what?! All the grocery stores I went to carried
filberts
. Ah ha - there is no shortage of
hazelnuts
LOL
Better yet, why do I always see chocolate covered
hazelnuts

?
!
Have you seen "chocolate covered

filberts

"?
That's really what threw me off to be honest.
Was there something you recently learned or experienced that seems so trivial it made you laugh?